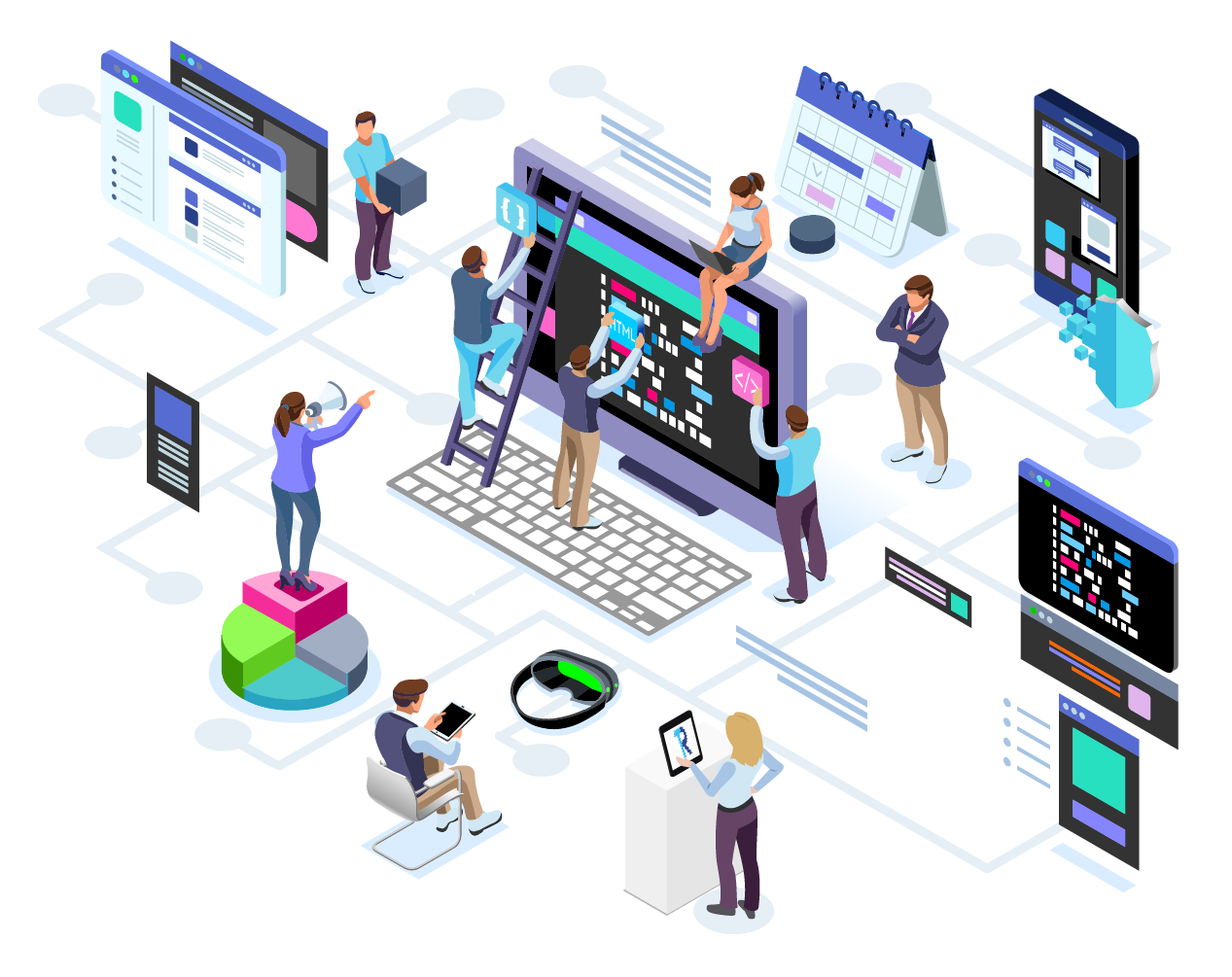 Learn About Us
Guisetech is a leading provider of innovative design and technology solutions. With a focus on delivering exceptional results for our clients, we have established two divisions that bring together our expertise in architecture and software.
The Architecture Division offers a range of services including design and project management for a variety of building types. Our team of architects, engineers, and construction professionals work closely with clients to create functional, sustainable, and aesthetically pleasing structures that meet their needs and exceed their expectations.
The Software Division is dedicated to delivering cutting-edge software solutions that improve our clients' businesses. From custom software development to cloud computing and bespoke software development, our team of experts leverages the latest technologies to develop innovative solutions that drive efficiency and growth.
Together, our Architecture and Software Divisions provide a comprehensive suite of services that enable our clients to achieve their goals and reach their full potential."
Our Team
Whether you are looking for a custom software solution, architectural design and implementation,
or expert consulting services, our team has the skills and experience to make it happen.
We look forward to working with you and helping you achieve your business goals.
Why Choose Us
Because we are the best
Our company, a leader in software development and architectural design and detailing, delivers excellence in every project.
Software
Our team of experienced developers and technology experts work closely with clients to understand their unique needs and challenges, and create customized software solutions that drive efficiency and growth
Architecture
With a focus on innovation, sustainability, and user experience, we are pushing the boundaries of architecture to shape the future of the built environment. Our team of talented architects, designers, and project managers are providing comprehensive solutions for a range of projects
Paysage
Full-service landscape design and planning, specializing in creating beautiful and functional outdoor spaces. Whether it's a private residential garden, public park, or commercial property
Construction
We take pride in crafting spaces that inspire, empower and bring joy. From conceptual design to the final touch-up, we work closely with our clients to bring their vision to life, and make sure every detail is executed to perfection